'Mohammad (PBUH)' Movie Well-Received in Turkey
Iranian Biopic 'Muhammad (PBUH), the Messenger of God' Was Screened in Movie Theaters in Istanbul, Turkey.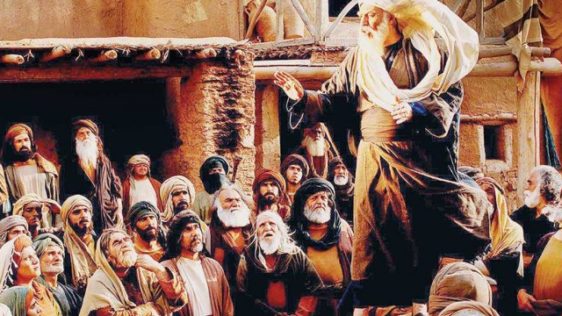 The Turkish premiere of "Muhammad: The Messenger of God' directed by renowned Iranian filmmaker Majid Majidi took place on Thursday, October 27 at Kanyon Shopping Mall, a multi-purpose complex located in the Levent business district of Istanbul.
An account of the childhood of the Prophet Muhammad (PBUH) until age 13, the movie is being screened in 300 cinemas across Turkey, IRNA reported.
Co-written by Kambuzia Partovi and Majidi, the film gives a portrayal of the religious and social atmosphere in Mecca at the time. Although screened in several international festivals, this is the first time it is being publicly shown outside Iran.
'Muhammad' was on screen in Iran for six months last year and fetched 16 billion Rials ($4.5 million), making it the country's highest grossing movie of all time in the country.
The film features Academy Award-winning crew such as cinematographer Vittorio Storaro and visual effects supervisor Scott Anderson.
Budgeted for $30 million and completed in 2015, the filming process took five years. Sareh Bayat, Mohsen Tanabandeh, Rana Azadivar, Ali Reza Shojanuri and Mina Sadati are in the lead roles.
Majidi's previous globally-acclaimed productions include 'Children of Heaven', 'The Color of Paradise', 'Baran' and 'The Song of Sparrows'.