"Orphanage of IRAN", A Historical Story of a Real Holocaust in Iran
Public screening of a new production by Abolghasem Talebi entitled as "Iran Orphanage: A historical account of a genuine holocaust in Iran" has started in the country.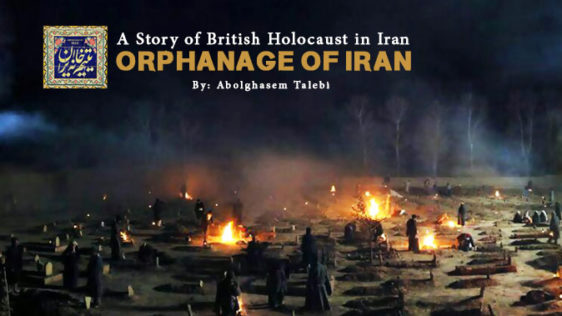 TEHRAN (AIPFF) – Public Screening Of A New Production By Abolghasem Talebi Entitled As "Orphanage Of Iran: A Historical Account Of A Genuine Holocaust In Iran" Has Started In The Country.
The Film Sheds Light On The Direct And Indirect Role Of The British Government In The Mass-Killing Of Nearly Half Of The Iranian Population During The First World War.
During The War, Iran Was Struck By A Drought In The Years Between 1917 And 1919 After Russian, And British Forces Occupied The Persian Lands And Mercilessly Looted People's Food Resources.
The Invasion Of Iran In The Period By The British, Also Called The Persian Campaign, Was Actually An Iranian Genocide By Bringing Famine And Poverty To The Country. It Was A Dark And Cruel Policy Implemented On Innocent Civilians. As Written In "The Great Famine Of 1917 To 1919" By Mohamad Gholi Majd, Translated By Meysam Aliabadi,
"The Great Famine Of 1917-1919 Is One Which The Outbreak Of World War I And The Occupation Of Iran, And Most Important Of All, Britain's Policies During Occupation Resulted In An Unbelievable And Great Calamity With Advent Of World War I. Britain, Russia, And Ottoman Violated Iran's Neutrality And Invaded Iran. After The Defeat Of Ottoman And The Occurrence Of Bolshevik Revolution In Russia And Consequently Withdrawal Of Their Forces From Iran, Britain Could Occupy The Whole Iran And A Vast Part Of The Middle East."
Having Won The Award For The Best Work By The Panel Of Judges Of The 14th Resistance Film Festival, "Orphanage Of Iran" Is Now Being Screened After A Relatively Long Period For Its Shooting. Besides, Aliram Nouraei, The Film's Central Character, Has Won The Festival's Best Actor's Award For His Role In The Movie.
Abolghasem Talebi Was Born In 1961 In The Central City Of Isfahan. He Is A Graduate In Judicial Law And Began His Professional Cinematic Carrier In 1992 As The Assistant Director Of "On The Wings Of Angels" By Javad Shamaghdari.
He Has Also Directed Other Films Like: Mr. President, The Song, The Childish War, The Afghan Bride, The Empty Hands, The Vagabond And The Gold Leashes Which Was Another Anti-UK Film. Moreover, The Retuning Swallows And Where To So Fast! Are Two Of The Series He Has Directed So Far.